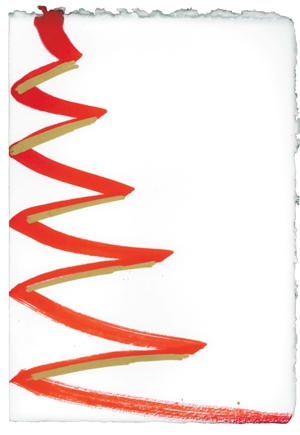 Newsletter Winter
22/12/2011
Dear friends and partners of EDUCULT,
we warmly welcome you to our winter newsletter. Presented in a new design, based on the new EDUCULT webpage, we inform you about current development in the domains of cultural policy and arts education.
Our new website has been developed by students of the University of Applied Arts Vienna during the last months. We say thank you to Tobias Egger, Stefan Göschl and Vincent Bauer.
Please have a look on the new site and its usability. We appreciate your comments and feedback.
How was your 2011? In Wimmers´ Quarterly, Michael Wimmer reflects on the past year and searches for the reasons why young Austrians became "pragmatic egocentrics".
EDUCULT IN ACTION provides current information on our projects.
EDUCULT IN EXCHANGE informs about international exchange and co-operations.
EDUCULT INFORMS about international affairs, projects and meetings.
Season´s greetings and a Happy New Year!
The EDUCULT-Team
WIMMERS´ QUATERLY
And still, we celebrate Christmas or: "2011 was a good year for Europe. 2012 must be even better."
Recently, the Austrian Institute for Youth Research presented its latest survey "Youth and zeitgeist". According to the survey, young Austrians are pretty much "pragmatic egocentrics". They distance themselves from any ideological statements; their position on social issues is limited to the topics that directly affect them. The differences between male and female youngsters are quite striking.
EDUCULT IN ACTION
Post-migrant Positions in Performing Arts – Present and Future
Vienna's new city government with the Green party in charge alongside the Social Democrats has caused some dynamics in the field of migration-, integration- and cultural policy. The project "Postmigrant Positions" coordinated by Garage X and daskunst is an example for this development. EDUCULT is commissioned with the process facilitation.
Cultural.Explorers! Final Report
For the past 2.5 years we have been evaluating the programme Cultural.Explorers!. Now, our final report is available (in German). The evaluation demonstrates how important active participation of young people is for the success of cultural learning processes. You will find an overview of the results in the short version of the final report (in German).
(Inter)Cultural Capitals across Europe
The final report of our Grundtvig learning partnership, which has come to an end in September, is now available for download in the section attachments. This report includes information about the partner organisations, best practice examples and assessments of the regional situations. We thank all our partners for the fruitful exchange and look forward to continuing the collaboration.
Cultural Learning for Families
Cultural Learning for Families is EDUCULT's new European learning partnership within the Grundtvig program, contributing to the question how a family approach can be taken into consideration by arts and cultural education programs. The partnership will develop strategies on how to implement arts and cultural education programs, addressed to underprivileged target groups.
EDUCULT IN EXCHANGE
International Conference on Cultural Policy Research – ICCPR 2012
The next conference will take place in Barcelona from 9 to 12 June 2012. Paper abstracts can be submitted until 31 December 2011. The official webpage provides additional information.
17th International Conference for Cultural Economics 2012
The Association for Cultural Economics International (ACEI) invites you to attend its conference that will take place from 21 to 24 June in Kyoto/Japan. Paper abstracts can be submitted until 15 January 2012. For students and young researchers a workshop will be held previously to the conference starts. Hereby young research will reflect on their theses together with international experts.
EDUCULT INFORMS
u19 – Create Your World
The platform aims to foster creativity and innovation and welcomes children and young people to develop their ideas of the world of tomorrow. The project emerged from the "u19- freestyle computing" program in co-operation with the Ars Electronica Center. Until 9 March, children and young people are invited to submit their project ideas which do not have to be based on computing.
7th Conference of the European Research Network Sociology of the Arts
From 5 to 8 September 2012 the international conference will take place at the University of Music and Performing Arts in Vienna. Paper abstracts can be submitted until the 31 January.
The Network for Children and Culture on 19 April 2012
In the context of the Danish EU Presidency, the Network for Children and Culture invites you to the conference "Access to Arts and Culture throughout Childhood and Youth".
LATEST NEWSLETTER
NEWSLETTER ARCHIVE